Best Gynaecologists In KL & Gynaecologist Clinic KL, Malaysia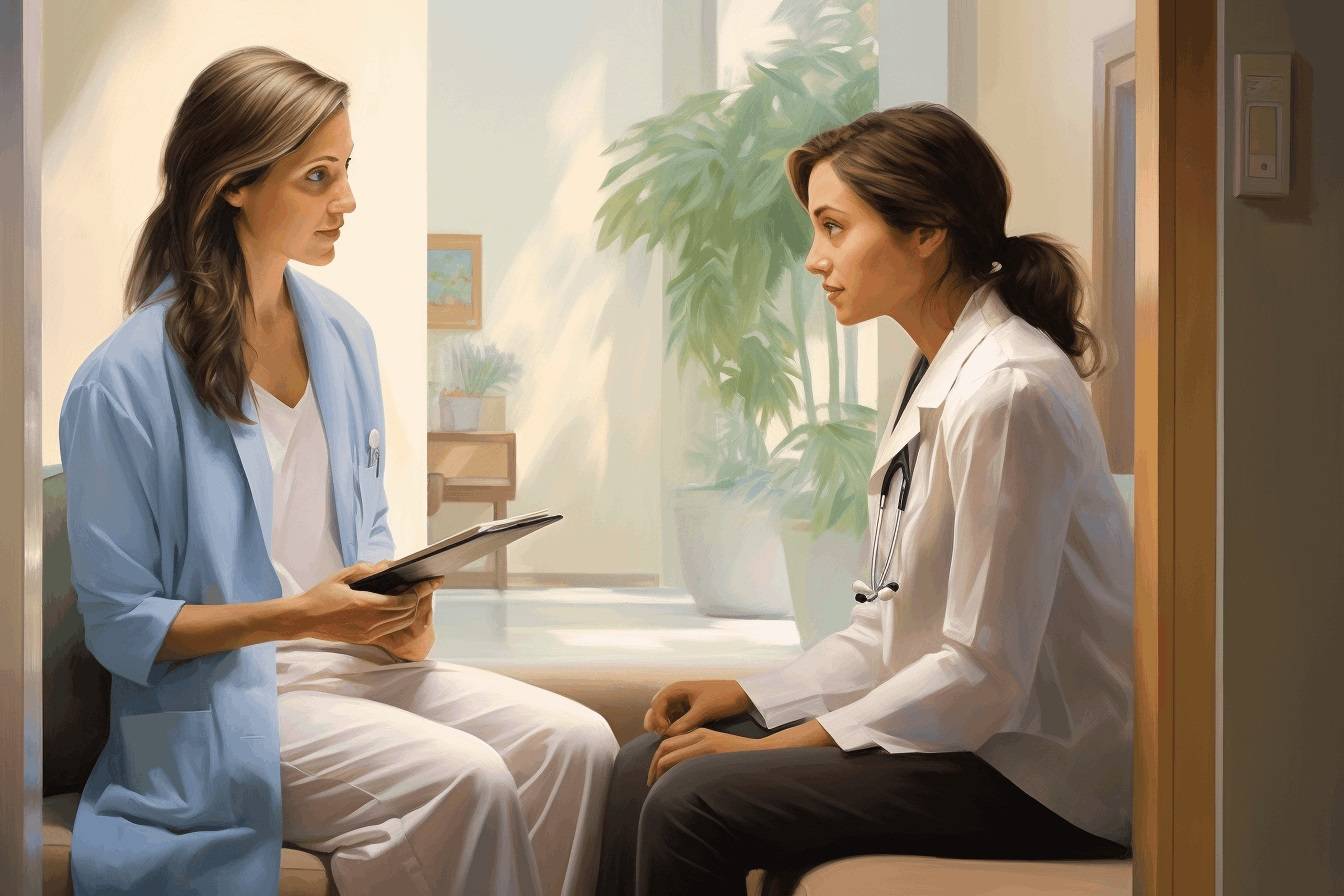 Gynaecology is the medical section regarding the treatment of women's diseases, particularly those of the reproductive organs. Gynaecologists are trained medical professionals who possess a deep understanding of women's unique healthcare needs, providing comprehensive care throughout various stages of life, from adolescence to menopause and beyond. With a primary emphasis on the prevention, diagnosis, and treatment of reproductive disorders, gynaecologists play a crucial role in ensuring women's reproductive health, addressing concerns such as menstrual irregularities, fertility problems, pregnancy care and gynaecological cancers.
We understand that taking the first step in getting medical attention can be daunting, especially for some women who may be hesitant in sharing about a health issue that is bothering them. It is also not easy to find a doctor who is not just an expert in his/her field but is also approachable and empathetic as well. Among the countless qualified gynaecologists in Kuala Lumpur, we've listed some of the best gynaecologists in Kuala Lumpur offering consultation on female reproductive health issues, contraception, infertility, prenatal advisory, childbirth or just to have your annual pap smear check-up done. 
Dr. Lee Women's Specialist Clinic
Best for 

Offering women multidimensional healthcare 

Products 

Pregnancy care & deliveries 

Laparoscopy surgery 

STD screening and management 

Fertility, male and female factors 

Website 

https://drleewomenspecialist.com/

Address 

Clinic Suite G-16, KPJ Damansara Hospital, 

119, Jalan SS 20/10, Damansara Utama 

47400 Petaling Jaya, Selangor 

Contact 

017 9755300

03 7718 1000 (ext:1135)

Operation hours 

Tuesdays – Fridays: 9.00am-5.00pm

Saturdays: 9.00am-12.00pm

Sundays-Mondays: closed 
Dr Lee Lin Ing from Dr Lee Women's Specialist Clinic specialises in prenatal care, childbirth, menopause management, fertility treatment and minimally invasive gynecologic surgery. The clinic also provides other gynaecological consultations, including routine gynaecological check-ups, prenatal care, family planning and menopause management. Dr Lee's patient-focused approach places importance on offering the best care in a comfortable and supportive environment while protecting patients' privacy and confidentiality.
Dr Lee is well-supported by a team of competent and compassionate healthcare professionals who are equally committed to offering comprehensive and personalized healthcare for women of all ages.
Highlights:
Personalized treatment

4.8/5 average rating

Top-notch equipment 
Customer Reviews:
Besides professionalism, Dr. Lee's and his personnel's positive traits include friendliness, helpfulness, calmness. Their patients' positive reviews of them is a testament to this.
 "The staff and Dr. Lee.L.I were all very friendly and helpful. I especially loved how Dr. Lee really took his time to explain my condition to me as well as my treatment options. I had a great visit and the doctor's demeanour has really put me at ease so I highly recommend this specialist clinic inside KPJ Damansara."
 "We are forever grateful for Dr. Lee's professionalism and calmness in getting us through a scary moment of emergency surgery due to internal bleeding.

Dr. Lee is very organized and calm in explaining the necessary steps and processes. He is present for questions and attends to your concerns and needs but does not talk over your nor provide excessive and irrelevant information.

We truly recommend him if you're seeking a new gynaecologist or in need of a 2nd opinion."
Best for 

Compassionate, safe, above-satisfactory service 

Products 

Gynaecological examination by female doctors 

Family planning and counselling

Antenatal and postnatal check-up

Post-delivery home visits 

Medical health examination and screening

In-house full blood count and urine analysis

Rapid investigations

Infertility check-up 

Website 

https://www.nozomiclinic.com.my/

 

Address 

A1-9-3, 9

th

floor, Arcoris Business Suite

10 Jalan Kiara, Mont Kiara

50480 Kuala Lumpur 

Contact 

Operation hours 

Monday to Friday: 9am-1pm, 2-6pm (last appointment: 5:30pm)

Saturday, Sunday, public holiday: 9am-1pm, 2-5pm (last appointment: 4:30pm)

Closed on certain public holidays 
Nozomi Clinic, helmed by Dr. Anna Sim, is committed to offering premium services, compassionate and safe treatment, and surpassing patients' expectations. Treatment is driven by Dr. Anna's passon in helping fellow mothers and ladies to achieve their best health.
Highlights:
Gynaecological examination by female doctors

Family planning and counselling

Antenatal and postnatal check up
Customer Reviews:
In addition to Nozomi Clinic's personnel, including Dr. Anna's, professional competence, their emotional intelligence is clear for their patients to see as well. This is demonstrated by their patients' good reviews for them.
"Went to see Dr Anna on 7/3/2023, and I was impressed with her patience, friendliness, which made me feel comfortable and at ease throughout entire appointment. Dr Anna listened attentively to my concerns and took the time to explain the diagnosis and treatment options clearly. Thank you for your excellent care and I would highly recommend to anyone especially women seeking medical care."
"Been seeing Dr Anna monthly for my pregnancy till my 5th month (to further my check up in the hospital that I'm gonna deliver at).

"She's a very pleasant and professional doctor and will definitely recommend! Very patient and gentle doctor, willing to spend more time with detailed explanations. Made our experience there comfortable, well-checked and well-informed. We can tell she's a caring doctor as there was a time my white blood cells count was irregular and we can sense that she was worried and maybe even more than us. It's always an amazing experience to have a caring and careful doctor. The clinic is extremely clean and comfortable. The staff are friendly and polite. It's located on the 9th floor in Arcoris building in Mont Kiara."
Best for 

Modern facilities, specialist obstetrics and gynaecology services 

Products 

Pregnancy management 

Early pregnancy complication

Childbirth service

Post-natal service

Vaccination program for newborn babies

Full gynaecology check up

Full medical check up

Treatment of chronic problems

Family planning

Infertility treatment

Gynaecology management 

Website 

http://www.chaudhurymediccentre.com.my/services.asp

 

Address 

15, Jalan 5/65 C, Pekeliling Business Centre

Off Jalan Pahang Barat

53000 Kuala Lumpur 

Contact 

Operation hours 

Call for appointment or walk in 9am-7pm on weekdays and Saturdays.

Sundays and public holidays open only for emergencies and admissions.
Chaudhury Medic Centre is an established private hospital with state-of-the-art facilities, offering specialist services in obstetrics and gynaecology. Located in the heart of Kuala Lumpur, it strives to offer the best in obstetrics and gynaecology.
Highlights:
Pregnancy management

Full gynaecology check up 

Childbirth service

Postnatal service 
Customer Reviews:
Dr. Chaudhury Medic Centre is reputed for being able to not only meet patients' expectations but do so at a more affordable cost as well. This is verified by their patients' positive reviews for them.
"Thank you so much. Very good experience Dr. Chaudhary."
"My friend recently underwent open myomectomy because of a very large fibroid in her uterus. The total sum she paid, including surgeon's fee, anaesthesiologist fee, room for 5 days, medications, etc. is RM 7100 only, compared to KPJ's, Thomson's, and Pantai's when we inquired about the total cost she needs to pay when being operated on." 
Dr. Vinodhini Bhaskaran, OBGYN Clinic
Best for 

Established women's health clinic in Desa Parkcity

Products 

Antenatal care and delivery

Gynaecology procedures including women's health screening, pap smears, removal of fibroids, ovarian cysts and uterus

Minimally invasive surgery – laparoscopy, hysteroscopy

Colposcopy

Cosmetic gynaecology – Vaginoplasty, perineoplasty, labiaplasty and hymenoplasty

Website 

https://drvinos-womens-health-clinic.business.site/?utm_source=gmb&utm_medium=referral#posts

 

Address 

SOC2, 2 Jalan Intisari Perdana, Desa Parkcity 52200 Kuala Lumpur 

Contact 

03-5639 1616

03-6279 3120

03-6279 3121

Operation hours 

Monday-Friday: 9.30am-5.00pm

Saturday: 9.00am-1.00pm

Sunday: closed 
Dr. Vinodhini Bhaskaran's obstetrics and gynaecology clinic offers maternal care & delivery, high-risk pregnancy care, and the diagnosis and treatment of issues related to the female reproductive system. 
Highlights:
Antenatal care and delivery

Gynaecology procedures 

Minimally invasive surgery 
Customer Reviews:
Dr. Vinodhini has established herself as both a professionally as well as emotionally supportive doctor. This is exhibited by her patients' good reviews as well as gestures and messages of gratitude.
"Dr.Vinodhini is an amazing gynaecologist who provided invaluable support throughout my pregnancy and delivery. From the first appointment to the moment my baby girl arrived, Dr.Vinodhini's expertise and care were exceptional. She made the entire experience positive and stress-free, addressing all my concerns and ensuring both mine and my baby's well-being. I'm grateful for Dr. Vinodhini's guidance and highly recommend her to anyone seeking a compassionate and skilled gynaecologist."
"It was by chance that I came across Dr. Vinodhini's profile as I was on the lookout for a gynaecologist to deliver my baby at the hospital of my convenience. Reading all the positive comments and reviews, I made my way to her clinic and started my journey with her."

"I was really comfortable with her warmth and patience in answering all my questions. She's not pushy, allowed me to make decisions, gave clear explanations and clarified every doubt I had since this is my first pregnancy."

"Overall, I had a very pleasant journey with Dr. Vinodhini until the delivery of my miracle baby 2 weeks ago. She's top of my list if anyone comes to me for the recommendation."
Fetal Medicine and Gynaecology Centre (FMGC)
Best for 

Systematic, well-structured, evidence-based approach toward the promotion of foetal, maternal, and women's health and wellbeing.

Products 

Ultrasound scans in pregnancy

Screening for Down Syndrome

Invasive antenatal test

Treatment of the foetus 

Ultrasound scans in gynaecology

Problems with conceiving

Recurrent miscarriage

Menopause

Women's wellness screening 

Website 

https://www.fmgc.com.my/

 

Address 

Unit D-59-3, Block D, Jaya One Section 13




72A, Jalan Universiti, 46200 Petaling Jaya

Contact 

Operation hours 

Monday, Tuesday, Thursday, Friday: 8.30am-12.30pm, 1.00-4.30pm

Saturday: 8.30am-12.30pm

Wednesday, Sunday, public holiday: closed 
FMGC serves as a one-stop centre for foetal, maternal and women's well-being, and deploys a systematic, well-structured, evidence-based method towards in ensuring foetal, maternal as well as women's welfare. FMGC also functions as a referral centre for antenatal diagnosis of foetal abnormalities and features an in-house geneticist and complete laboratory support.
Highlights:
Ultrasound scans in pregnancy 

Invasive antenatal test

Screening for Down Syndrome
Customer Reviews:
FMGC has built a reputation as demonstrating professionalism as well as emotional intelligence. Their patients' good reviews for them provide testimonials of this.
"Dr Raman is a great Doctor! Well experienced more than 40 years, he is also very funny & caring. Staff are helpful & guided me all the way when I lost the way since it's my first time here. Thank you Dr. Raman & FMGC. Strongly recommended"
"I was welcomed by an Indian receptionist and she is friendly to me. Waiting time about 1 hour plus and I'm the fourth patient. Dr. Yap took her time to check up for me and explain every detail as well as patiently listen to my questions and answer me clearly. She really calmed me down a lot with all my worries. And the best thing is she took my blood without me feeling any pain! Before I left, the receptionist still gave me encouraging words which touched my heart. Thanks Dr. Yap and the team" 
Conclusion
Diet, lifestyle and changes in the environment have led to an increase in gynaecological disorders worldwide in the last two decades. In Malaysia, the top issues faced by women are menstrual irregularities, Polycystic Ovary Syndrome (PCOS), uterine fibroids, endometriosis, Pelvic Inflammatory Disease (PID) and cervical cancer. All of these conditions affect fertility, hence lowering the birth rate as well which has dipped to its lowest in the past 10 years. The prevalence of cervical cancer is so high that it ranks as the 4th most frequent cancer among women in Malaysia and the 2nd most frequent cancer among women between 15 and 44 years old. Many do not realise that cervical cancer is in fact preventable through the Human Papillomavirus (HPV) vaccines that can be administered by any gynaecological clinic.
It is of utmost importance to notice changes in your body and to not hesitate in seeking consultation because many issues can be nipped early in the bud. It is okay to meet several gynaecologists to find one who you're comfortable with. He/She should be able to demonstrate knowledge of the sub-speciality, answer your questions confidently and willingly, and communicates your treatment and options clearly. You can look up his/her experience and credentials too, but remember that these should not be the sole factor in your decision-making. Also, consider other criteria such as the facilities, technology as well as location when it comes to choosing a gynaecologist to manage your health together. 
Finding a gynaecologist that is good enough requires trust. To spark such trust, it's fundamental to do your homework first based on this list that we hope to be of some guide as to some of the best gynaecologists in Kuala Lumpur to give you a head start in getting the medical attention that you deserve. Should you visit a gynaecologist, please feel free to relate your experience. Simply relax if you're preoccupied with your women's health issues, as we Malaysian Review have lists on countless other subjects so that you can cut down the time you spend researching on them.