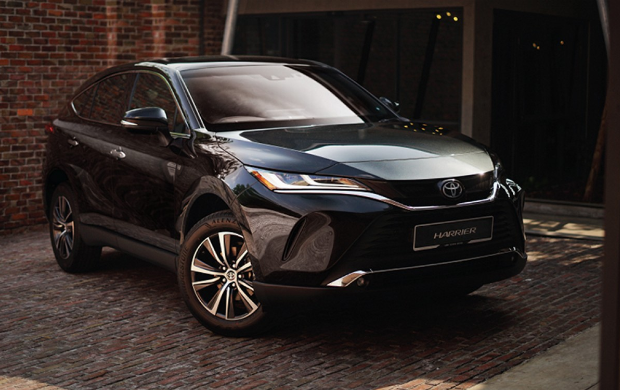 While there are numerous high-performance cars and rally homologation specials that dot Toyota's long and storied history and arguably define it, it is the Toyota Harrier that helped Toyota to break into markets and change market perception radically – providing a luxury SUV that became hugely popular, especially in our Malaysian market.
It's amazing to think that the particular model line has been around since the late 1990s, with the fourth-generation model being launched just last year. Over time the positioning of the Harrier has been adjusted and it eventually diverged from the Lexus RX SUV, not continuing to expand and grow in size. Instead, it became the sister car to the Lexus NX midsize crossover SUV.
This current generation Toyota Harrier is only available officially in one variant for Malaysia, which is in contrast to the two variants offered with the previous generation model. Also in larger contrast is that there is a singular naturally-aspirated petrol powertrain on offer, as opposed to the turbocharged motor from the generation before.
In other markets, there is a hybrid variant of the Toyota Harrier that packs a larger 2.5-liter engine and a hybrid motor, although this isn't offered here because pricing would make it highly uncompetitive. Hybrid variants are some of the most expensive offerings in other countries, and without any incentives in place, it can be difficult to make them competitive in our market.
Toyota Harrier Interior Design 
Stepping inside the Harrier, you're greeted by an interior that pleases the senses. The predominantly black interior might not be to everyone's taste, but there's no denying that the Harrier's cabin is upscale and sophisticated. 
Trim and material selection are of a high quality, nothing felt cheap or scratchy. Soft touch leather adorns the seats, dashboard, armrest, and door cards. Speaking of door cards, remember the missing Harrier bird motif outside? It's now engraved on the front door cards, brilliant!
Other goodies include dual-zone climate control, powered front seats, electric steering adjustment, and a full suite of ADAS. As you can tell, Toyota pulled no punches when it came to equipping the Harrier. Generously-kitted is another word to describe it. Electrochromic glass roofs are pretty cool!
More good news comes in the form of a dual panoramic (electrochromic as well) glass roof, injecting a sense of airiness inside. The bad news is, only the sunshade can be opened, as the glass roof neither tilts nor slides. To us, that's alright, one less component that will fail over time.
Toyota Harrier Safety and Driver-Assistance Features
Air Conditioner

Power Steering

Engine Start/Stop Button

Accessory Power Outlet

Cruise Control

Multi-function Steering Wheel

Automatic Climate Control

Air Quality Control

Power Windows Front

 Low Fuel Warning Light

Adjustable Seats

 Heated Seats – Rear

On Board Computer

Cup Holders-Front

Bottle Holder

Vanity Mirror

Automatic Headlamps

Electric Folding Rear View Mirror

Heater

Folding Table Rear

Height Adjustable Driver Seat

Keyless Entry

Rear A/C Vents

Rear Seat Headrest

Rear Seat Center Armrest

Cup Holders-Rear

Power Windows Rear

Foldable Rear Seat

Central Console Armrest
Toyota Harrier Price
Being available in one variant, the Toyota Harrier 2.0 Luxury goes for RM 249,706.50. This is a little cheaper than the previous generation model which was RM 238,000 for the Toyota Harrier 2.0T Premium, and RM 259,900 for the Toyota Harrier 2.0T Luxury. That being said, the new model obviously doesn't have the more complex turbocharged engine powering it.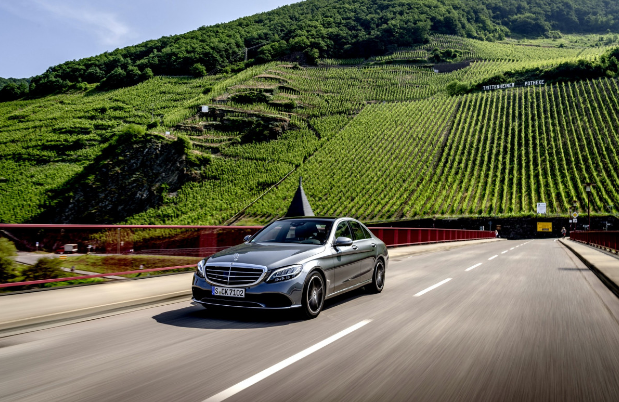 Mercedes-Benz C-Class Reviews
As long and storied as the history of Mercedes-Benz is, it is the compact executive car that forms the backbone of the basis of their modern image – especially when you consider that Mercedes-Benz has shifted from an older demographic to one that's noticeably younger. Vehicles like the A-Class have seen a much larger uptake, as has the model we're talking about here today: the C-Class.
Interestingly enough, the Mercedes-Benz C-Class has always managed to operate in its own little bubble in a sense. By this, we mean that other products may have been influenced by the offerings of rivals resulting in a bit of a streamlining towards a similar product, but the C-Class has managed to avoid this and go about what it does on its own terms.
Its powertrains have been unique and robust from even three generations ago, with supercharged 1.8-liter KOMPRESSOR models being somewhat popular among C-Class buyers. The next generation saw the introduction of turbocharged 1.8-litre petrol engines in the form of CGI powertrains that represented a big leap forward in terms of performance and efficiency.
The most current models have a consolidated range of turbocharged 1.5-liter and 2.0-liter petrol engines in varying states of tune. Larger engine variants were re-designated as AMG models, leaving just the Mercedes-Benz C200, C250, and C300 as the regular C-Class model variants.
This generation of C-Class was launched locally back in 2014, with a major facelift being put forward in 2018. This consolidated the range down to the C200 and C300, and the most recent issues with COVID-19 and microprocessor shortages have ended up paring the current lineup down to just the C300. That's right – for the first time in a while Malaysian buyers don't have much of a choice.
It also stands to reason that the next generation C-Class has been launched globally at the start of this year, and is expected to come to market by 2022. For the time being, however, the Mercedes-Benz C300 is locally produced in Pekan, Pahang.
Mercedes-Benz C-Class Interior Design 
Modern luxury from deep within. The new steering wheel has Touch Control buttons and a fully digital larger display, enabling highly individual and cutting-edge operations. With the AVANTGARDE interior, you can show what is important to you: stylish sportiness, resolute individuality, and first-class quality. The avant-garde highlights and expressive ambiance will bring you joy day after day. The interior benefits are clearly visible thanks to the Interior Light package. The electrically extending and retracting roller sunblind for the rear window protects against direct sunlight in summer and when the sun is low in the sky. As a result, you can ensure that you are not dazzled by sunlight entering from the rear and the appeal just comes alive with each turn you take on the road.
Mercedes-Benz C-Class Safety and Driver-Assistance Features
Active Brake Assist 

Attention Assist 

Mercedes-Benz Emergency Call 

LED Daytime Running Lamps 

LED headlamps and taillamps 

Crosswind Assist 

Blind Spot Assist with Exit Warning Assist 

Rearview camera 

Pre-Safe® System 

Seat belt technology 

8 airbags 

Adaptive braking technology 

Antilock Braking System (ABS) 

Brake Assist (BAS) 

Electronic Stability Program (ESP) 

Aluminum and high-strength steel body structure 

Advanced Tire Pressure Monitoring System 

SmartKey with Keyless-Start 

Antitheft alarm system 

Rain-sensing windshield wipers
Mercedes-Benz C-Class Price
The Mercedes-Benz C-Class is offered in a singular C300 AMG Line with Sports Suspension, going for RM 291,800.34. This is inclusive of current sales tax exemptions that are in place – though whether that continues until the end of production is yet unknown.